Following the direction of the Archbishops of Canterbury and York public worship is suspended until further notice and the church is closed.
St Nicolas' continues to be a centre of prayer and care for our local community.
The Divine Office is said here daily and we aim to offer a private Mass every Sunday on behalf of all.
Click here to find out how to watch the Sunday service.
The Church is the people.
Please see our Church at Home Leaflet - click on the image below.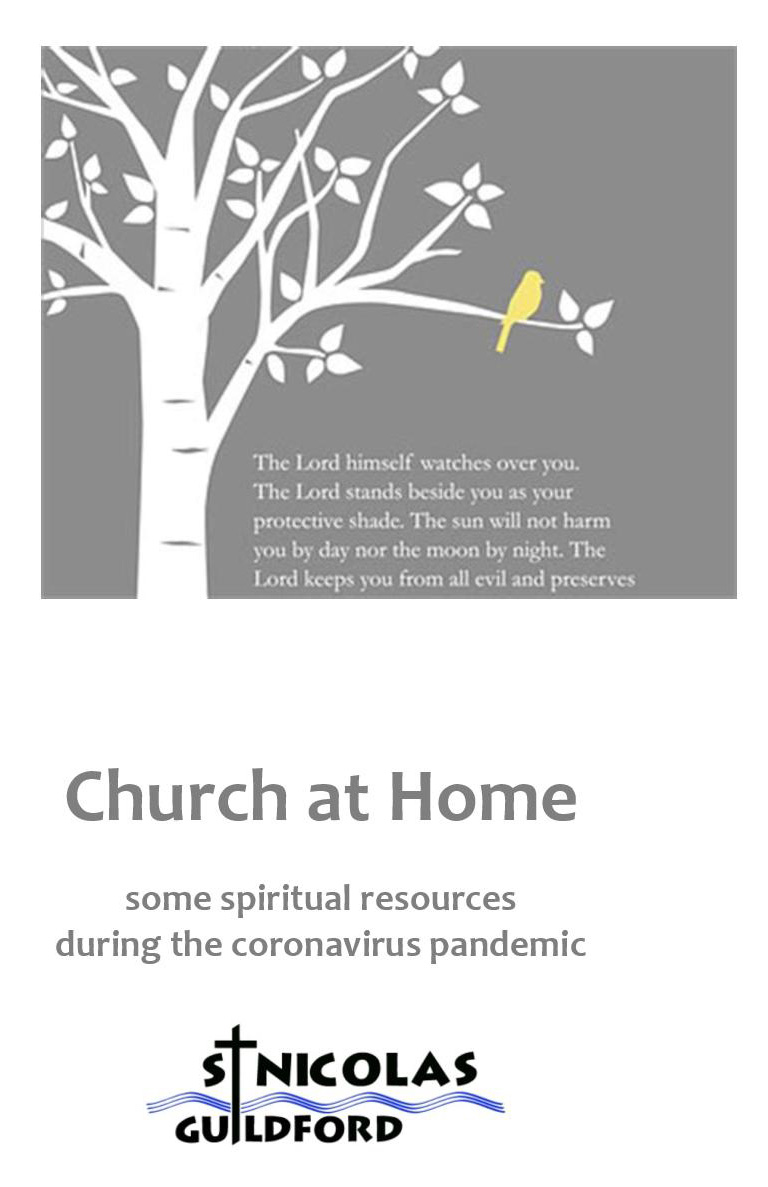 For further information and guidance on the Coronavirus, please see the following websites:
Church Help Number 01483 564526
Church Email parishoffice@saintnics.com